Successful teambuilding for your group. Reduce fear of failure and achieve better cooperation and surprising results. Discover, with humor, talents that you did not expect from your colleagues.
Failure comes after the fear
Every now and then we fail. If we want to grow, innovate and improve ourselves then the right mind set is needed. Don't be afraid that something goes wrong but be aware that things always may come out differtent.

'Everybody is perfect', final song
The more (failure) anxiety, the greater the chance of really going wrong. Turn that around: The more fun (of failure) , the greater the chance of success.
Educational and enjoyable
We wont learn anything new during Fun of Failure. However, we un-learn something. There will be a lot of laughs, and we will see what is hidden behind that smile.
---
I became aware
of the moment
preceding failure

---
If your team faces an unknown challenge, does it take a step back out of fear or does it continue with pleasure?
Stage fright
Step into the world of improvisational theater. That might be outside your comfort zone, but that is where we learn, right? Is it not terribly difficult to get on stage without preparation? Learn how actors bend their fear for failure. A lesson you can use in your of-stage life.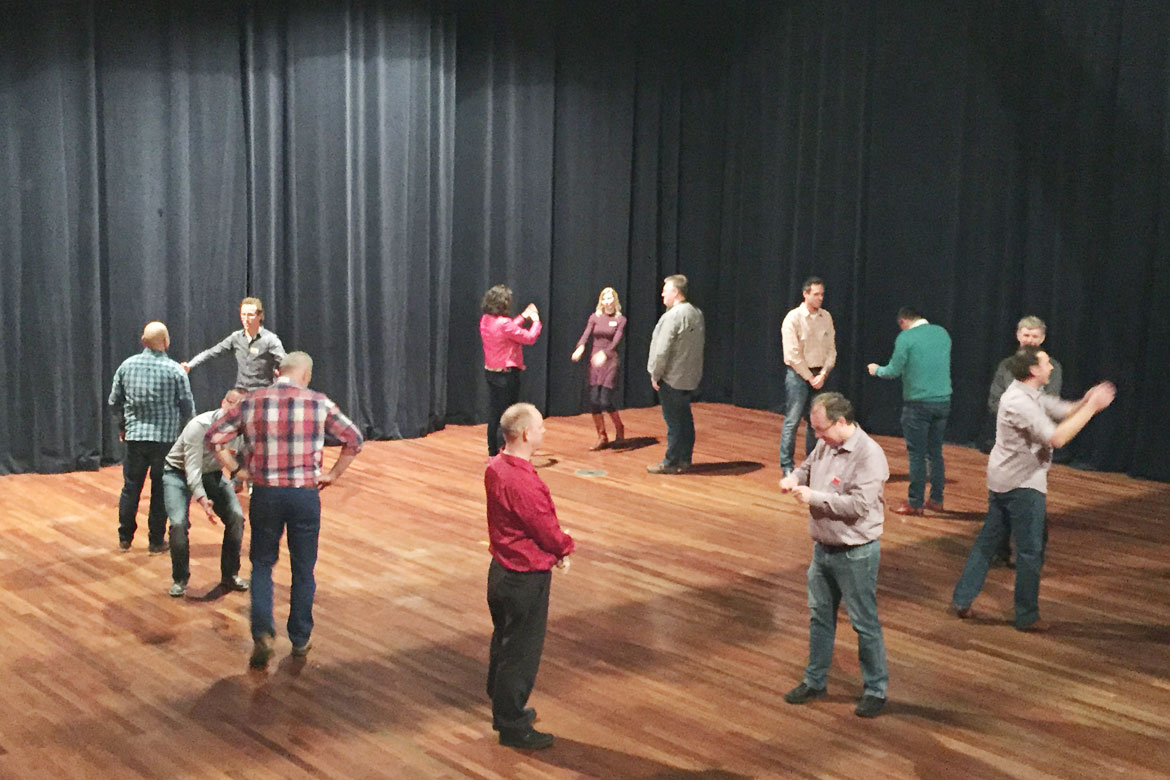 Theatre of De Brakke Grond, Amsterdam
How exactly
We will do shorter and longer exercises plenary or in smaller groups. And continiously we make bridges to your own practice of work.
• Fun of Failure can be a training, then the emphasis is on learning and we have the necessary fun.
• It may be a workshop, it is still instructive though their will be more laughter.
• Or it is a team event. It's really fun.

Also for your team
If you wonder whether Fun of Failure is suitable for your team (or vice versa)? Many years of experience has shown that no group was unsuitable.
---
Learned a lot
and had
senseless fun!

---
The most diverse groups of the full breadth of the market have spend hours making fun. And more than six thousand employees are now certified to fail.
Large and very large groups
For larger groups (> 20) I would like to discuss additional options. We can work with the complete group, in one room or split into subgroups.
Investment
The price depends i.a. on the number of participants. I would like to send you a quote.

Overview
> Groups up to 25 per trainer
Enjoyable learning
Team training
Usually 2 to 2.5 hours
Dutch and/or English
Please, make contact for an appointment.
Things may always come out diferently